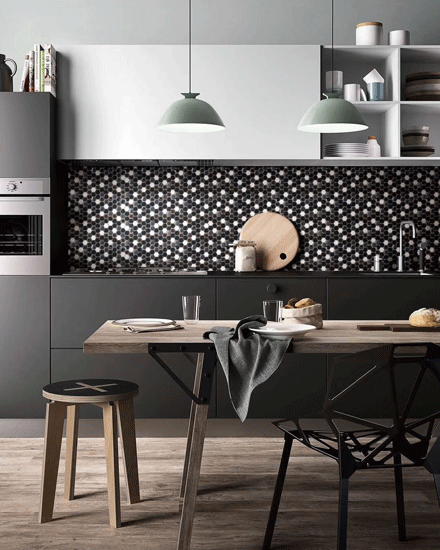 WELCOME TO
blujellyfish.

Blujellyfish is consistently working hard on offering customers The Splendid Tiles. Over the past 10 years, it has been a great pleasure to work with thousands of houseowners, designers, builders, and distributors. Tired of boring colors and unchanged designs in the supermarket, we really want to create something new and special, even unique. We love to hear from customers saying they got inspired by our crazy tiles. That's what we want. We love that!
OUR BRAND
We have our brand "BLUJELLYFISH" for our beach style series tiles. These tiles are designed with beachy colors or sea colors. Some even has real seashell inside. Yes! Real seashell inside of a tile! Our crazy tile designer actually added seashell and sand in the tiles! We hope you love it! 😊
OUR PRODUCT
We have strictly quality control. We exam tiles sheet by sheet during production to make sure customers will receive high quality products. We choose high grade raw materials in our factory, no matter glass, steel, acrylic, seashell which we may use in the tile. We just want to provide the BEST tiles for our clients.
OUR SERVICE
We offer custom-made service for mosaic murals. Clients can choose pictures on our website and let us make the murals as per the exact wall sizes. Also, clients can send us photos or pictures to do the unique one. We offer FREE design service, and unbeatable custom-made prices.
YOU CAN CHOOSE US BECAUSE
WE ALWAYS PROVIDE

FAST DELIVERY
We do FREE shipping for most areas in the north American. We have two warehouses in the US (California and Kentucky), and one warehouse in Vancouver, Canada.
PRO PACKAGING
Professional packaging will keep the tiles safe. Free replacement for damaged items caused by shipping.
SECURE PAYMENT
All credit card payments on our website will be safe. The transaction tech is powered by PayPal.
MONEY BACK GUARNTEE
Worry-free shopping. Get the item you ordered, or your money back.
24/7 SUPPORT
All your questions and emails will be answered within 24 hours. Email:support@blujellyfish.com